Breaking Into Data Science with PyData Pittsburgh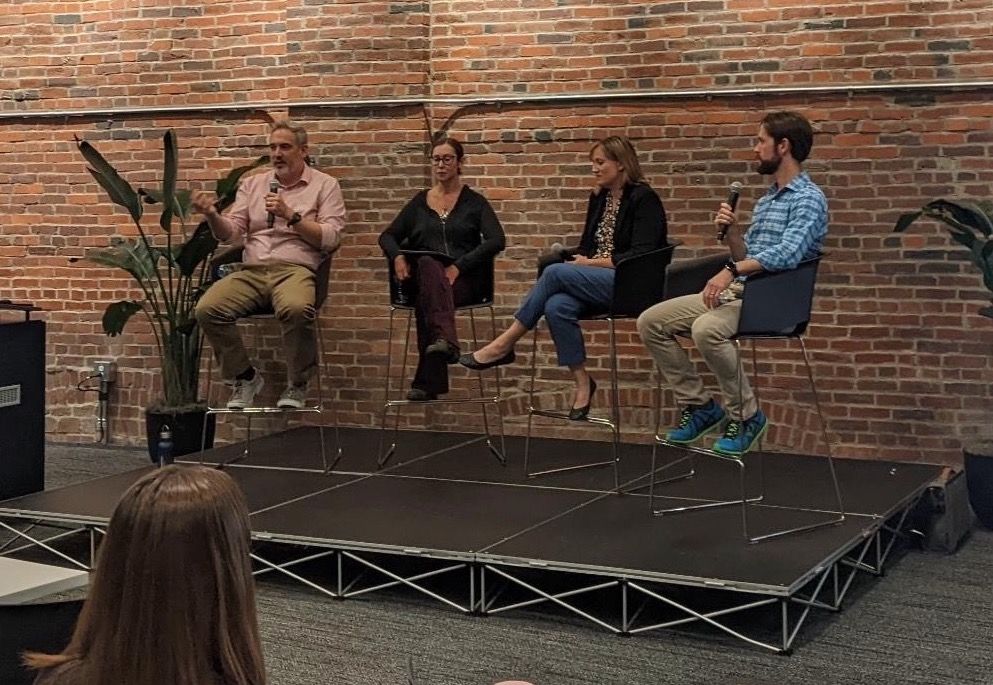 I was pleased to serve as a panelist and moderator for PyData Pittsburgh's latest panel discussion, Breaking Into Data Science. The event's primary goal was to share advice about what it takes to get a job in data science or machine learning, especially for recent graduates or mid-career professionals looking to transition into the field.
I was joined by a group of experienced data science managers and leaders from across tech, healthcare, and academia, including:
Elizabeth Milkovits, data science manager at Amazon
Marie Skoczylas, data scientist and analytics leader at Highmark Health
Peter Casey, program director for Data Science for Social Good at Carnegie Mellon University
We talked about our perspectives having served on both sides of job interviews for data science and machine learning roles, what we look for in new hires, and the most effective things aspiring data scientists and machine learning engineers can do to stand out to hiring managers. We were having such a good conversation, we ran 30 minutes over the originally-scheduled time!
Special thanks to tech incubator OneValley at the Roundhouse for hosting us in their fantastic event space.
---